Madison High School


Class of 1966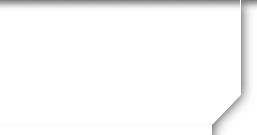 In Memory
Carolyn Beck (Winchester)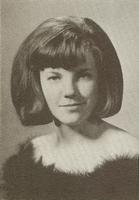 Caroly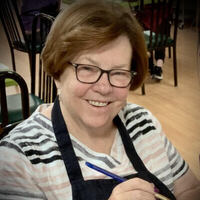 n Beck Winchester, age 74, passed away surrounded by her family in her home after a courageous fight with cancer.
Carolyn was born on August 27, 1948, to Wayne Beck and Zara Hendricks Beck in Rigby, Idaho. She was the oldest of eight children raised on their family farm in Archer, Idaho. She attended school in Archer and Rexburg, where she graduated from Madison High School in 1966. In the fall of her senior year, she met Douglas Frank Winchester of Rigby. They were married the following year in Archer on October 22, 1966, and later sealed in the Idaho Falls Temple in February 1971. They recently celebrated their 56th year of marriage.
Carolyn loved school and later in life enrolled at Idaho State University, where she earned her associate's degree in computer programming. Carolyn held a variety of secretarial jobs over the years. When needed, she worked alongside her husband in his accounting practice. She retired from the Bank of Commerce in 2013 after a thirteen-year career working as a loan secretary.
Carolyn was a faithful member of the Church of Jesus Christ of Latter-Day Saints. She served in many callings including Primary, Young Women, Relief Society, and at Brigham Young-Idaho. The Primary was always her favorite.
Carolyn had many talents. Whatever activity she pursued, she did so to perfection. She enjoyed camping, sewing, crocheting, playing pinochle, reading, and any activity with her family. Her favorite activities were road trips with her husband and girls' trips with her daughters.
She is survived by her dedicated husband, Doug, her five children, Cathy (Alan) Barrus, Jennifer Winchester, Laura (Kirk) Hingsberger, David (Juli) Winchester, Jim Winchester, twelve grandchildren, and 3 great-grandchildren with one more arriving in December. She is also survived by her siblings Rodney Beck, Doyle Beck, Robert Beck, Layne Beck, Sharon Oakey, Bryant Beck, and Valynn Beck. She is preceded in death by her parents and grandson, Justin Banda.
The family will receive friends and loved ones at Eckersell Funeral Home in Rigby on Wednesday, November 16 from 6:00 p.m. - 7:30 p.m., and the following day, November 17 from 9:30 a.m. - 10:45 a.m. prior to the funeral services. The funeral services will be conducted by Bishop Hondo Hudman beginning at 11:00 a.m. at the Ucon Ward building located at 10854 N 41st E, Ucon, Idaho. The interment will be at the Ucon Cemetery.
Condolences may be sent to Eckersell Funeral Home, Rigby. The family would like to express their appreciation to those who cared for their wife and mother at Teton Cancer Institute, especially her nurse Brenda, and OneSource Hospice.
https://www.eckersellfuneralhome.com/obituary/carolyn-winchester