Madison High School


Class of 1966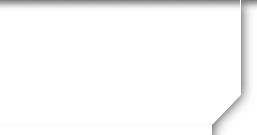 In Memory
Von Clark
Von Wallace Clark, age 67, of Rexburg, passed away, at Eastern Idaho Regional Medical Center in Idaho Falls, Thursday, February 11, 2016.
Von was born April 2, 1948 in Rigby, to Wallace "Pat" Clark and Verla Browning Clark. He was raised in Annis and Idaho Falls, then moved to Rexburg in the 7th grade graduating from Madison High School. After attending Ricks College he served a mission to the Great Lakes from 1967 to 1969. He graduated from the Utah State Barber College in Salt Lake City, and worked as a barber in Rexburg until recently.
On July 11, 1969, he married Carla Dawn Smith, his 9th grade sweetheart in the Idaho Falls LDS Temple.
Von purchased his grandfather Clark's farm in Lyman where he raised cattle and kids. He worked for the State of Idaho as a potato inspector and a potato buyer for High Country Potato in Rexburg. As a member of The Church of Jesus Christ of Latter-day Saints he served as Bishop of the Lyman 1st Ward and was in the Stake Presidency when the Rexburg South Stake was created, and served as a temple worker in Idaho Falls and Rexburg. He also served on the Madison County Planning and Zoning.
Von's boys and grandkids were his pride and joy, he enjoyed coaching and watching them in sports. He loved spending time at his cabin and in the outdoors riding 4-wheelers and trail riding with all who were willing. He also enjoyed taking car rides with his friends from high school.
He is survived by his wife Carla Clark of Rexburg, three sons: Shawn (Melissa) Clark of Rexburg, Ryan (Tracy) Clark of Rigby, Jamie (Tiffanie) Clark of Rexburg, a sister Jan (Brett) Siepert of Rexburg, a brother Archie (Nedra) Clark of Idaho Falls, and ten grandchildren.
He was preceded in death by his parents and an older sister Colleen Mortensen.
Funeral services will be at 11:00 a.m. Wednesday, February 17, 2016 at the Lyman 1st Ward LDS Church, 1952 West 6000 South, Rexburg, Idaho. The family will visit with friends at the Lyman 1st Ward LDS Church Tuesday, evening from 7:00 to 8:30 p.m. and on Wednesday from 9:30 to 10:45 a.m. Interment will be in the Sutton Cemetery under the direction of Eckersell Memorial Chapel in Rigby.