Madison High School


Class of 1966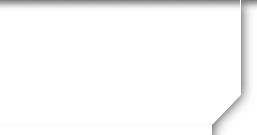 In Memory
David Hunter
David Patterson Hunter, age 71, passed away Monday, April 20, 2020.
David was an avid baseball fan, he grew up in Rexburg, Idaho. David attended Madison High School graduating class of 1966; where he excelled in baseball. Baseball has always been his one true love. David's dad, Glenn Hunter coached David and many of his lifelong friends all through little league where they won many championships. David was able to travel to Fenway Park and watch his beloved Red Sox win the World Series; game 6 in 2013.
After graduation David was drafted into the Vietnam War serving with the United States Navy. David received recognition and many distinguished awards for his service; one of which was the First Strike Flight Award for meritorious achievement in aerial flight as a door gunner while serving with Helicopter Attack Squadron Three. David flew 183 missions as a door gunner while stationed in Vietnam where he received several more awards for his combat duties. David's courage and devotion to his duty in the face of hazardous flying conditions were in keeping with highest traditions for the United Sates Naval Service.
While in the service of his country David received training and certification in aviation mechanics. This started his lifelong career in the aviation industry. This career choice enabled David to travel all over the world, spending much of his career outside of the United Sates. David developed a love for traveling and experiencing other countries and cultures. Germany held a very special place in David's heart, and he held a strong desire to always return.
Following the death of his father Glenn, David moved back to the United States where he took pride in caring for his mother and family. David had a great love for family and his lifelong friendships. David's quiet generosity and loyalty were traits that we all aspire to have.
David was preceded in death by his parents Glenn and Agnes Hunter, brothers Mike and Don Hunter. He is survived by his Sister Kathleen (Kak) Springer of Hermiston, Oregon. He is also survived by his favorite nieces Jo and Kenzie and their brothers.
There will be a graveside service on Thursday, April 23, 2020 at 11:00 at the Teton-Newdale Cemetery under the direction of Bert Flamm Mortuary.