Madison High School


Class of 1966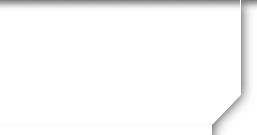 In Memory
Tom Matthews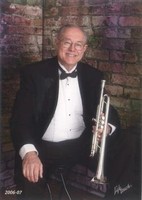 Thomas Paul Matthews passed away in his home on February 27,2017 . Tom was diagnosed with a visual variant of Alzheimer's, Posterior Cortical Atrophy, in October of 2012.
Tom was born February 2, 1948 in Logan Utah to Thomas William Matthews and Betsy Jean Paul Matthews. His growing up years were in Logan, St. Anthony and Rexburg. He graduated from Madison High School in 1966 and from Ricks College (BYU-I) in 1968. He served a 2 ½ year mission in the Northern Far East Mission (Japan).
While in high school Tom played basketball and football and played trumpet in the High School band and Jazz band where he developed a love of music and decided to make it his career. After returning from his mission he attended Utah State University graduating with a BA in Music and a Minor in Education in 1972. He completed his education pursuits as a summer student at the University of Idaho, earning his Masters in Music Education in 1978.
In March of 1971 he married his wife of 45 years Carol Brown in the Idaho Falls Temple. They were blessed in this union to have 6 children, 3 sons and 3 daughters.
Tom taught Instrumental music classes for 38 years at the Jr. High and High School levels. He started his career at Bonneville Jr. and Sr. High school in 1972.
In 1982 he moved his family to Wyoming. He taught in Casper for one year and then accepted a position in the Star Valley schools where he taught for 18 years.
July of 2001 Tom accepted a position with the Park County schools in Powell Wyoming where he taught for 7 years then upon his retirement they returned to Idaho Falls in 2008. After moving back to Idaho Falls, he continued to be a substitute teacher for 3 years until the effects of Posterior Cortical Atrophy kept him from doing what he loved.
Tom held various positions and assignments in the Church of Jesus Christ of Latter day Saints. Teacher, choir director, ward chorister, and High Priest group counselor. He and Carol were able to serve a mission together at home, even with the limitations of his diagnosis, in the Addiction Recovery Program .
Tom expected only the best from his children and his students; providing them with love, discipline, fun times, and many opportunities for growth and learning.
Tom was preceded in death by his parents, Tom and Betsy Matthews, and a daughter, Jenifer.
He is survived by his children: Thomas Glen (Lori) Auburn CA, Allen Mark (Tara) Logan Utah, Lyn'l (Galen) Nampa Idaho, Tiffany Shelley, Idaho and Jeffrey David (Melanie) Ralston Wyoming. His brothers and sisters, Robert ( Lorie), Mark (Julie), Susan Erickson (Norman) and Alesia Winters (Mallory). 8 Grandsons....Alex, Drevan, Miles, Quincy, Porter, Jaxton, Renzy and Kendal and 5 Grand daughters....Alexandra, Adara, Britin, Ella and Makelti.
Funeral services will be held at 11:00 a.m. on Saturday, March 4, at the Templeview Ward chapel, 1450 Mountain View, in Idaho Falls. The family will receive friends Friday evening from 6:30 to 8:00 p.m. at Flamm Funeral Home in Rexburg, and Saturday from 10:00 to 10:45 a.m. at the church prior to services. Interment will be in the Rexburg Cemetery.