Madison High School


Class of 1966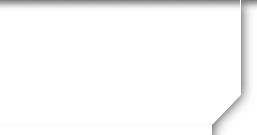 In Memory
Shirlene Orr (Wren)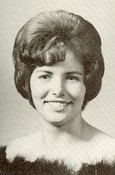 Shirlene Agnes Orr Wren, loving wife, mother, and grandmother, passed away April 4th 2021.
Shirlene was born the 9th child of 12 to Joseph Lavell and Agnes Christina Orr on June 15, 1948. She was born and raised in Archer, Idaho.
Shirlene met the love of her life, Robert Tim Wren, and they were sealed for time and eternity in the Idaho Falls temple on June 17, 1966. Shirlene and Robert lived in Archer for three years until moving to Hibbard, Idaho where they enjoyed almost 56 years together.
Shirlene worked at Madison Memorial Hospital for over 10 years and drove school bus for Madison School District for 30 years. When she wasn't transporting the neighborhood kids, she spent every spare minute with her family. She lived for her grandkids.
Shirlene was a member of the Church of Jesus Christ of Latter Day Saints. She loved serving as the girls camp director and ward librarian, and she also served in the Relief Society, primary, and as the girls softball coach and ward letter writer to the missionaries.
She is survived by her loving husband; children Rodney (Tammy) Wren of Rexburg, Pamela Wren of St. Anthony, Suzanne Wren of Ririe, and Nikole (Spencer) Marley of Parker; fifteen grandchildren and one great-grandchild; six sisters and three brothers.
She is preceded in death by her parents; daughter, Katherine; a sister and a brother.
Funeral services will be held Friday, April 9, 2021 at 11 A.M. at the Hibbard church in Rexburg, Idaho. The viewing will be held Thursday, April 8, 2021 at 5:30-7:00 P.M. and Friday, April 9, 2021, from 10:00 - 10:45 A.M. at the Hibbard church. Interment will be located in the Sutton Cemetery. Funeral arrangements are being handled by Flamm Funeral Home. Condolences may be submitted online via, www.flammfh.com