Madison High School


Class of 1966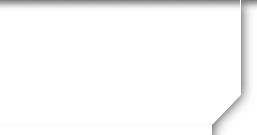 In Memory
Clyde Ricks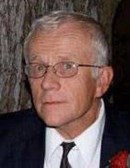 Jay Clyde Ricks Jr. was born to Jay and Beverly Ricks on May 21, 1948. He grew up on the family farm on the border between Madison and Teton County, where he became the proud big brother of Sheila, Jana, Boyd, and Eileen. The family spent the winters in Rexburg where Clyde graduated from Madison High School in 1966.
Following in the footsteps of his WWII heroes, Clyde enlisted in the Marines in 1968. He was injured in a landmine explosion in Vietnam in 1969, where he lost the hearing in his right ear. He went home with a Purple Heart and continued his education at Ricks College.
While at Ricks College, he was set up on a blind date with Marilyn Cutler. He fell in love with her on the first date, and they continued dating even when Clyde graduated and moved to Provo, Utah to continue his education at BYU. Clyde and Marilyn married in the Idaho Falls Temple on June 21, 1971.
After a couple of years, Clyde and Marilyn moved to the family farm in Felt, Idaho to help Clyde's father run the farm. It was there Clyde and Marilyn proudly raised their five children: Deron, Alecia, Travis, Danny, and Maria. Clyde was also proud to work with some of his nephews on the farm. One nephew in particular, Duane Cutler, became like a son to Clyde and Marilyn and a brother to the Ricks children.
After battling cancer for years, Marilyn Cutler Ricks passed away February 2003. The loss of his companion of 31 years was devastating to Clyde. A light of love came back into his life when Clyde began dating JoDeane Bagley Strong. Clyde and JoDeane married December 30, 2003. JoDeane has been a blessing to his and his children's lives for their 14 years of marriage. Clyde was a proud stepfather of his 12 bonus children.
Clyde strongly believed in helping others. He worked with several veteran associations, started a homeless shelter and raised money to build the Vietnam Memorial in Idaho Falls. He attended as many Alcoholics Anonymous meetings as he could and proudly carried his coin of over 30 years sobriety. He served in many callings in the Church of Jesus Christ of Latter-day Saints—his favorites being home teacher and ward greeter. Clyde had a remarkable memory and thoughtfully remembered friends' birthdays and anniversaries.
After a long battle with PTSD, anxiety, and depression, Clyde took his life on January 27, 2018. We miss him, and know he is with God and family.
Funeral services will be held 12:00 noon Saturday, February 3rd at the Tetonia LDS Chapel. The family will receive friends Friday evening from 5:30 to 7:00 p.m. at Flamm Funeral Home in Rexburg and again on Saturday from 10:00 to 11:45 a.m. at the church prior to services. Interment with military rites will be in the Cache-Clawson Cemetery.