Madison High School


Class of 1966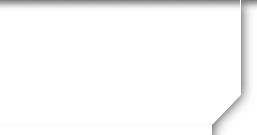 In Memory
Linda Sharp (Dye)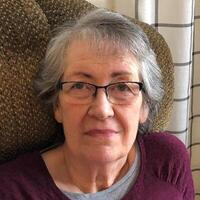 Linda Sharp Dye passed away November 9, 2021. She was born in Rexburg Idaho on January 20, 1948. She is a member of the Church of Jesus Christ of Latter-Day Saints. The first child of William "Bill" and Lois Sharp. She had three younger brothers: Richard, Perry, and DeMar Sharp.
As a young girl she spent much of her time with her family. They loved to go to Yellowstone or Island Park, and they went fishing a lot. They loved to be in the mountains. She grew up close to her Grandparents, and loved to watch her Grandpa Taylor play his fiddle. Her family and cousins would go out by the river in Heise for an Easter picnic in the spring, and get snowed on almost every year, but they still loved to be there together. She spent a lot of time with her cousins. ~ In High School she was involved with the Pep Club and loved cheering at the games. She graduated from Madison High School in 1966.
After High School she attended Beauty College in Rexburg. Then she got a job working in Teton National Park, at the Jackson Lake Lodge, in housekeeping. She spent 18 summers working at the Lodge, and had such a great love for the friendships she made there and the beautiful surroundings that she was able to explore.
On June 17, 1983 Linda was sealed to Brent Dye in the Idaho Falls LDS Temple. She became part of a family with Brent's sons Mike and Kevin, and his daughter Staci. Brent & Linda spent a lot of their time traveling with their RV. They loved to visit National Parks and go camping. For a while they were part of a Square-Dancing club in Idaho Falls. And you could always find them playing with toys that they collected. (Linda never saw a teddy bear that she didn't like.) They were best friends, and made a lot of fun memories together.
Linda and Brent were the most proud of their grandkids: William, Tim, Shelby, Austin, and Colton. She and Brent loved to have them come over to visit, and they would travel to visit them as often as possible.
Linda was very talented. She loved photography and learned, with her dad, to develop her own film. Over the years she has been our official family photographer. She loved to oil paint, make wood crafts, crochet, sew, build dollhouses, scrapbook and make dolls, and she has shared those talents with her family for three generations.
Our lives have been blessed by her talents and kindness. We love her, and we are grateful that she has been reunited with her best friend.
She is preceded in death by her husband Brent Dye, her parents Bill & Lois Sharp, and her Brother Richard Sharp.
Funeral services will be at 11:00 a.m. on Monday, November 15, at the Lyman LDS Chapel. A visitation will be held that morning from 10:00 to 10:45 a.m. at the church prior to services. Interment will be in the Sutton Cemetery under the direction of Flamm Funeral Home.