Madison High School


Class of 1966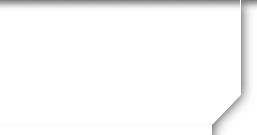 In Memory
Brent Sorensen
Brent Sorensen
Brent Leo Sorensen, 72, passed away on May 30, 2021 in Phoenix, Arizona. Most obituaries state where someone resided. But this is Brent Sorensen, folks. He resided where and when he pleased... Idaho, Utah, Colorado, Arizona, Nevada, California, New York, and Washington. He did it his way.
Brent was predeceased by his father, Leo, and his mother, Cora, and leaves behind his brother, Randy, his sister, Karen, and his son, BJ. Brent was raised in Rexburg, Idaho and always called it home. A memorial service will be held on Saturday, June 26 at 11am at the Sugar City Cemetery. A memorial website has been setup to share information with friends and family (https://everloved.com/life-of/brent-sorensen). Brent was a giver. He gave to friends and family never expecting a return. Brent had a big heart. He cared deeply about people, especially his family. He talked about them often and wanted the best for them.
Brent was a master storyteller. That ability was core to his 40+ year career in real estate. He told stories to help potential buyers see the vision of a different life in which they could vacation with their family across the world. His stories gave people hope. Brent was resilient. He experienced highs and lows in many ways, but his hope for a brighter future never waned.
Brent was also a passionate outdoorsman and sportsman throughout his life. He loved guns, Harleys, and freedom. Even into his 60s, he could ski better than most people on the hill. Mostly, he enjoyed simply being outdoors, looking at the night sky and wondering when the aliens would come to pick him up.
Brent touched many lives. He was a good man. The world benefitted with him in it and he is missed and loved. There are no words strong enough to describe the grief of his departure, but we'll carry on with resilience like he would have.