Madison High School


Class of 1966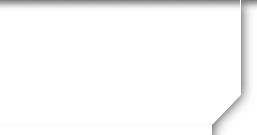 In Memory
Janet Waddell (Thomas)
Janet Eileen Waddell Thomas, 72, died December 1, 2020, at Madison Carriage Cove, in Rexburg, Idaho.
Janet was born February 8, 1948, in Driggs, Idaho to Morris Hyrum Waddell and Betty Lou Clark Waddell. She was sealed to her mom and dad the following year in the Idaho Falls Temple. Mom's parents, Lula and Bill Clark stressed the importance of family and set the example to love and support one another. We have had many fun get-together's and reunions and truly enjoyed our cousins, friends and families.
Janet was the oldest of seven children. She graduated from Madison High School, then attended Utah State University for one year. She then worked at Ricks College. She served and LDS mission in Vienna, Austria and then lived and worked in Salt Lake City, where she met Bill Thomas. They were married in the Idaho Falls Temple. They have a beautiful daughter, Jennifer Lynn. They were later divorced, but remained good friends until he passed away.
Janet worked for insurance companies in Salt Lake City before she and Jenny moved home to Rexburg. She worked for a CPA firm, a title company, and lastly as the administrative assistant to several hospital administrators at Madison Memorial Hospital. Her favorite boss, Keith Steiner, was a big influence in her life.
Janet also spent many hours serving family and friends making many wedding dresses and then baby clothes for many of those couples.
She loved playing softball and at one time all four Waddell girls played together on a team with her mom being an unofficial coach and official supporter. Janet's love for family is very strong. They have all been there to support her with her daughter and her family living so far away. She would "borrow" a niece or her siblings grandchildren to help ease the homesickness she was feeling for her own daughter and granddaughters.
Janet served in the Primary and Relief Society Organizations of her church. She loved to read and sew.
Janet is survived by her daughter, Jennifer (Brett) Morse; granddaughters, Sierra Lynn and June Amelia Morse; siblings, Morris Clinton (Pat) Waddell, of Yuma, Arizona and Rexburg, Bonny W. Harding of Rexburg, Idaho, and John C. (Debi) Waddell of St. Anthony, Idaho. Janet is also survived by many loving nieces and nephews, whom she loved dearly.
Janet had a deep love for God and her Savior and for those who have sacrificed so that she had such a great life. Janet was happy and content with her life even though she struggled with health issues since retirement.
We, as a family, would like to thank all of Janet's care givers and Homestead Assisted Living, Madison Carriage Cove and Madison Memorial and EIRMC Hospitals, her doctors and Ambria and team at Aspen Home Health.
Janet was preceded in death by her former husband, parents and grandparents, nephews; Dalin Waddell and Spencer Morgan.