Madison High School


Class of 1966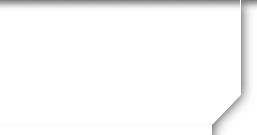 In Memory
Mary Wasden (McCulloch)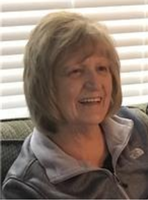 Mary J'Lene Wasden McCulloch, 69, of Rexburg, died Friday, June 22, of natural causes. She was born July 10, 1948, in Rexburg, Idaho to Willard Lowell and Martha Viola Harris Wasden. She attended schools in Rexburg and graduated from Madison High School. She attended college in St. Louis.

After a time, she returned to Rexburg where she worked in the office for Quality Pack. She then went to work at Taylor Chevrolet where she worked for more than 30 years until her retirement in March of this year.

She married Mark McCulloch on May 2, 1969, in the Idaho Falls Temple. Three children, Jackilyn, Sheldon, and Jennifer, were born to this union.

She was a member of the Church of Jesus Christ of Latter-day Saints.

She was good at quilting. Spending time with her family was a priority to her. She liked drives in the mountains and taking trips. She especially enjoyed going to Yellowstone National Park and Jackson Hole, where she loved to watch the Bar J Wranglers perform.

She is survived by her children, Jackilyn (Kevin) Baxter of Astoria, Oregon, Sheldon (Kimberley Holste) McCulloch of Las Vegas, Nevada, Jennifer (Kerry Dean Larsen) McCulloch of Pocatello; grandchildren, Malysa (Erik) Paulson of Portland, Oregon, Niquelle (Avery Petersen) Baxter of Astoria, Emma Kate Larsen of Pocatello; and a great-granddaughter, Rosalyn J'Lene Paulson of Portland; and sisters, Sonja (Sheryl) Nelson of Pocatello, and Julie (Paul) Steele of Iona.

She was preceded in death by her parents; a sister, Jean King, and former husband, Mark McCulloch.

Funeral services will be held at 11:00 a.m. on Friday, June 29, at the Rexburg Center Stake Chapel, 590 Summerwood Drive, with Bishop Brad Gardner officiating. The family will receive friends Thursday evening from 5:30 to 7:00 p.m. at Flamm Funeral Home, 61 North 1st East, in Rexburg, and Friday from 10:00 to 10:45 a.m. at the stake center prior to services. Interment will be in the Sugar City Cemetery.