Madison High School


Class of 1966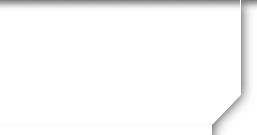 In Memory
Kathy Reese (Dansie)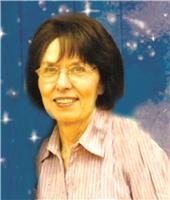 Kathryn Reese Dansie, beloved wife, mother, sister and daughter, passed away on June 6, 2015, surrounded by her family. She had been diagnosed with early onset Alzheimer's in 2010, but really struggled the last several months and slipped away peacefully to return to her Heavenly Father.
In the summer of 1948, Ross Neal Reese and Beth Berger Reese welcomed their first daughter, Kathy, into their family on July 22, in Logan, Utah. They soon moved to Idaho and ultimately settled in Rexburg. Kathy graduated from Madison High School with high honors in 1966. She attended Ricks College with an academic scholarship. She once again graduated with high honors in 1968, earning an Associate of Science degree. Kathy went on to attend school at Brigham Young University, where she met Robert N. Dansie. They were sealed in the Idaho Falls Temple on Jan. 30, 1970. Kathy also earned her Bachelor of Science in business education when she graduated with honors that same year.
In 1973, Bob and Kathy headed back to Provo, where Bob got further education to become a CPA. Kathy got a fantastic job overhauling the testing for the secretarial positions at BYU because of her talent and degree.
After graduation, they moved to Twin Falls, where Bob and Kathy worked at the same CPA firm. In September 1977 after many long years of waiting, they had their first child, a baby boy. In October 1979, they moved into their new house in Ammon. They opened their own CPA firm and worked together for over 30 years. They had two more girls and another boy.
Kathy loved being a mother and especially enjoyed spending time with her children. She also loved working closely with her husband and spent every tax season helping him. She was the chairman of Ammon Planning and Zoning and in the PTO presidency at Tiebreaker Elementary. She served in her ward several times as Young Women's president. Many of the young women she led would later describe her as a second mother to them. She treated everyone she met with kindness and love.
Kathy is survived by her husband, Bob; her four children, Jonathan, Jennifer, Nicole and David; her sisters, Janice Dixon, Nancy Whyte and Candis Bischoff; and her father, Ross N. Reese. She was preceded in death by her mother, Beth. Bob and Kathy have nine grandchildren.
A viewing was held Tuesday evening, June 9 and Wednesday, June 10 at the Tiebreaker LDS Church on 1100 S Tiebreaker Rd. in Ammon, Idaho. Funeral services were held at 1 p.m. on Wednesday at the same location. Burial was at the Rigby Pioneer Cemetery in Rigby, Idaho.