Madison High School


Class of 1966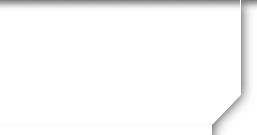 In Memory
Sakae Esther Fujimoto
Sakae Esther Fujimoto
October 31, 1961 ~ August 21, 2011
Hometown: Ogden, UT

OGDEN--Sakae Esther Fujimoto, age 49, passed away on August 21, 2011 from injuries sustained in a swimmer-boat accident at Pineview Reservoir, Utah. Esther was born on October 31, 1961 in Rexburg, Idaho to Masayoshi Fujimoto and Kiyoko Homma Fujimoto. She was the youngest of five children and was baptized a member of The Church of Jesus Christ of Latter-Day Saints.
Esther was reared and educated in the Rexburg area graduating from Madison High School in Rexburg as Salutatorian in 1980. She also graduated with high honors from Idaho State University in Pocatello with a Bachelors of Science degree in Biochemistry in 1984. She then attended medical school at Northwestern University in Chicago and later at the University of Utah in Salt Lake City, but she found her real passion was biological research.
She was currently employed as a Senior Laboratory Specialist at the University of Utah. She worked on discovering a breast cancer gene and was currently researching cystic fibrosis. She was an accomplished scientist. Her professional work was published in a number of noted scientific journals. She also worked as a Pharmacy Technician at Ogden Regional Medical Center for nearly twenty years.
Esther truly enjoyed her fun. She was passionate for swimming, both in the open water and in the pool. She also enjoyed fitness, healthy eating, cooking, shopping for clothes, following ice hockey and other sports, stock market trading and gardening. Having grown up on a farm, she cultivated a gift with animals and learned a strong work ethic.
Esther developed toughness by battling more than her share of medical conditions, such as a childhood ruptured appendix and congenital hip dysplasia resulting in bilateral hip replacements. She was also a breast cancer survivor.
She is survived by two sisters, Cynthia Seiersen of Hilo, Hawaii and Denice Fujimoto of Ogden; and two brothers, Bryan Fujimoto of San Jose, California and Andy Fujimoto of Boise, Idaho; and her cats. She was preceded in death by her parents.
Funeral services will be held at 11:00 a.m. on Monday, August 29, 2011 at Myers Mortuary Chapel, 845 Washington Blvd., Ogden, Utah.
There will be a viewing on Sunday, August 28th from 6-8 p.m. at the mortuary and on Monday from 9:30-10:30 a.m. prior to the services.
Interment will be in Burton Cemetery, Rexburg, Idaho, next to her parents, on Tuesday, August 30th at 12:00 noon.
The family wishes to express appreciation to the Neurobiology and Anatomy staff at the University of Utah, School of Medicine, the Myers Mortuary staff, the Burch Creek Second Ward, the Weber County Sheriff's Office and to the Good Samaritan who rowed from the lake shore to help our dear sister and innumerable friends who have expressed their warmest condolences and performed acts of kindness. Also, the family appreciates the many caring community members who have provided information to the investigators at the sheriff's office.
In lieu of flowers, the family requests that contributions be made to the University of Utah Health Sciences Development, 540 Arapeen Dr., Suite 120, Salt Lake City, UT 84108-1251 for the research of Josh Bonkowsky in memory of Esther Fujimoto.